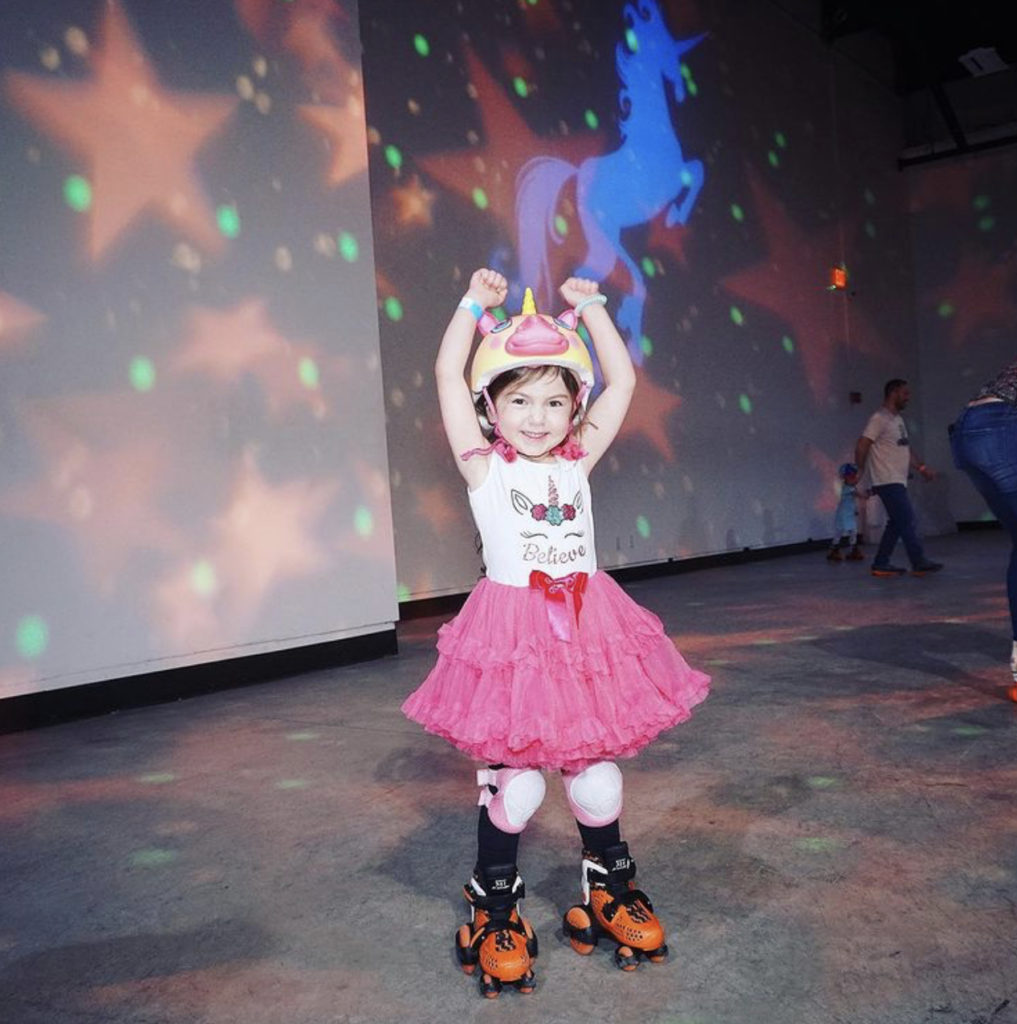 Dreamland Roller Rink also hosts theme parties, classes, birthday party packages and events for families and kids!
DAZZLE DISCO THEME PARTIES
Each Dazzle Disco event has a different dress up theme which creates a unique and exciting experience for kids and families.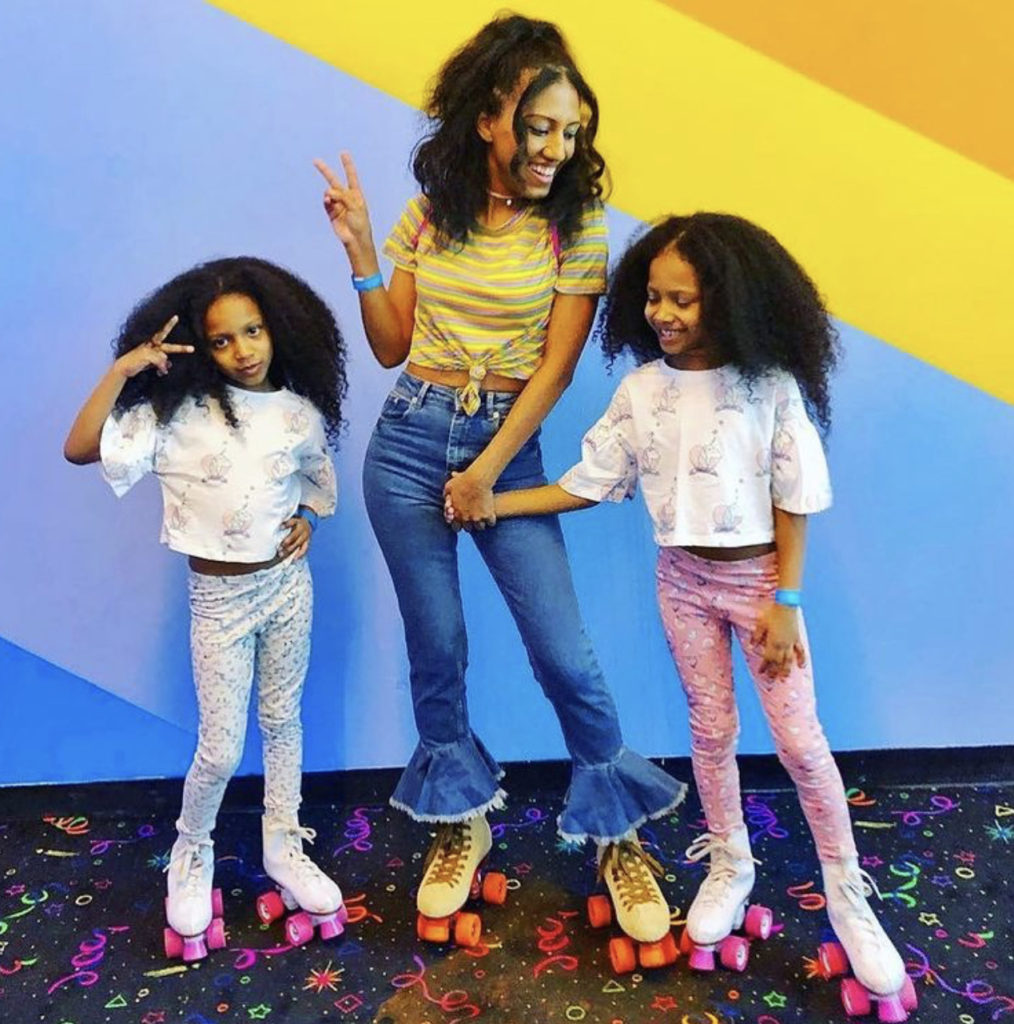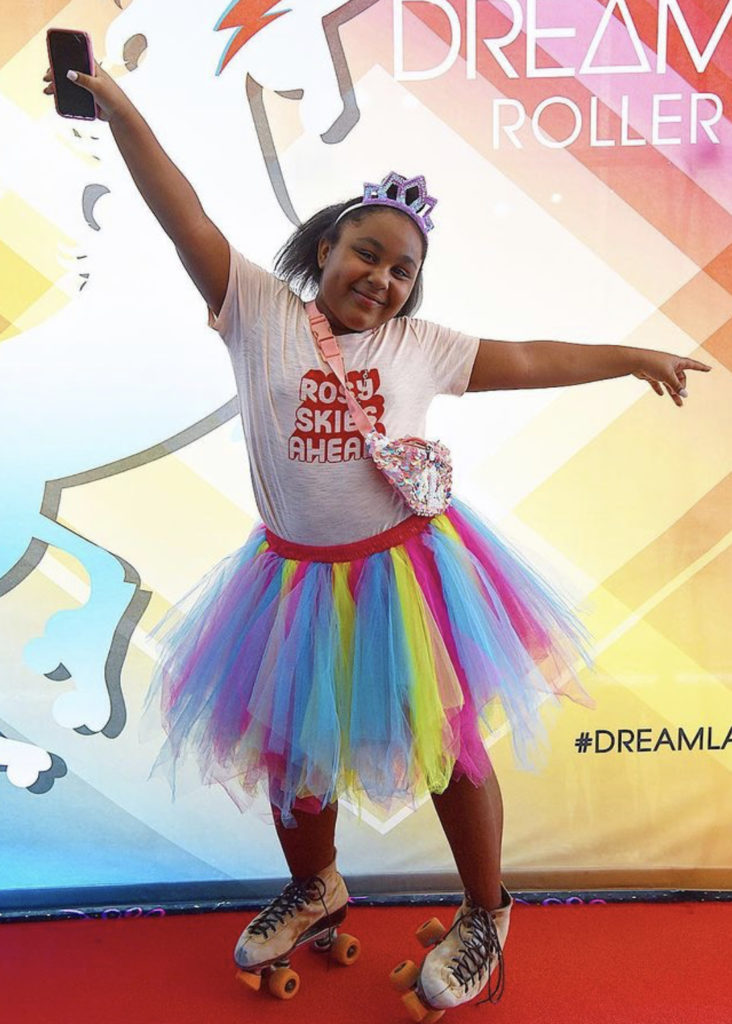 DAZZLE DISCO DRESS UP
We encourage kids and familIes (that means you too, dad) to dress up in costumes! Rock an outfit that coincides with the theme of the day, dig out your sparkly disco outfit….. or wear a totally random costume! We will love you just the same… just be FAB! While costumes are not mandatory, they do help to transports you outside of your personal boundaries, into a magical world where you can be anything you wish!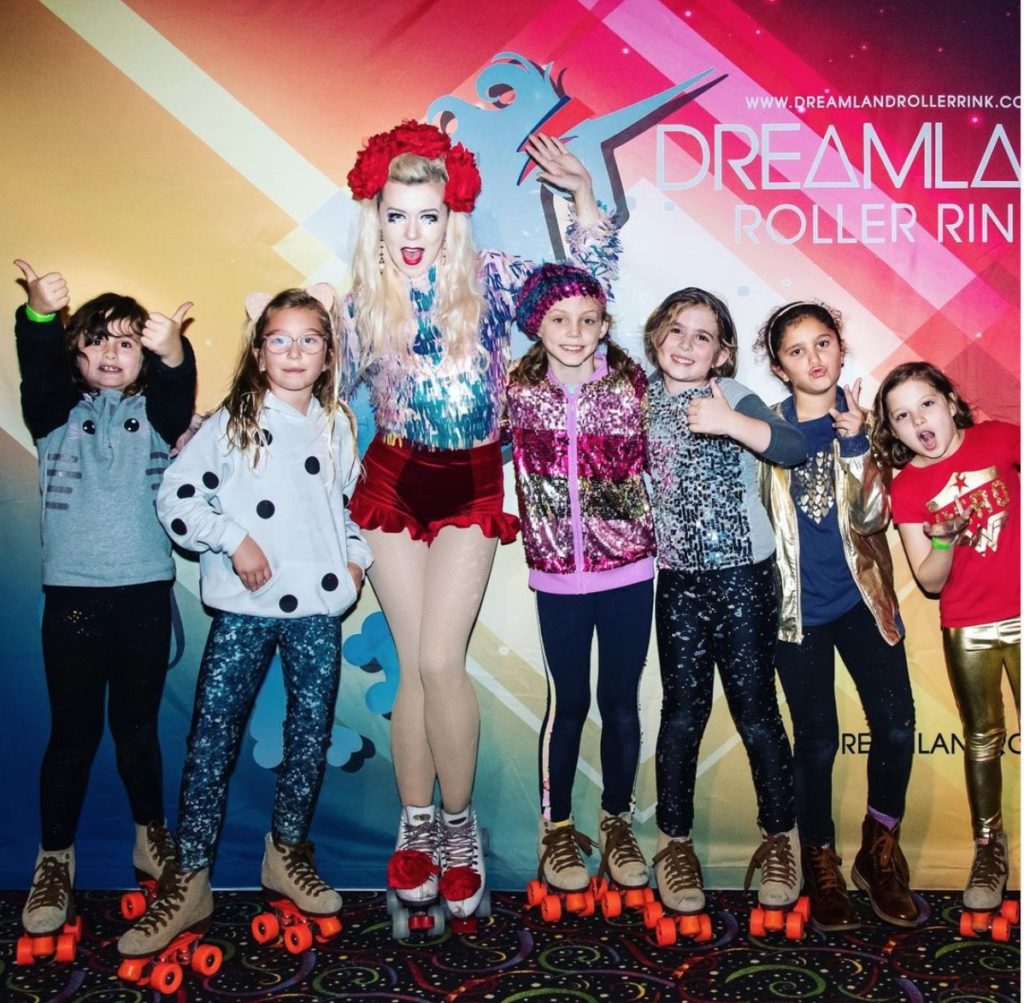 DAZZLE DISCO PERFORMERS
Our dazzling performers elevate the experience by creating visual magic in the center of the rink! Hula Hoopers! Cyr Wheel! Jugglers! and more!
Red Carpet
Your whole family will feel like a glamorous star on our red carpet & photo op step and repeat! Another great reason to dress up! Dreamland Roller Rink has social media family photo opportunities galore!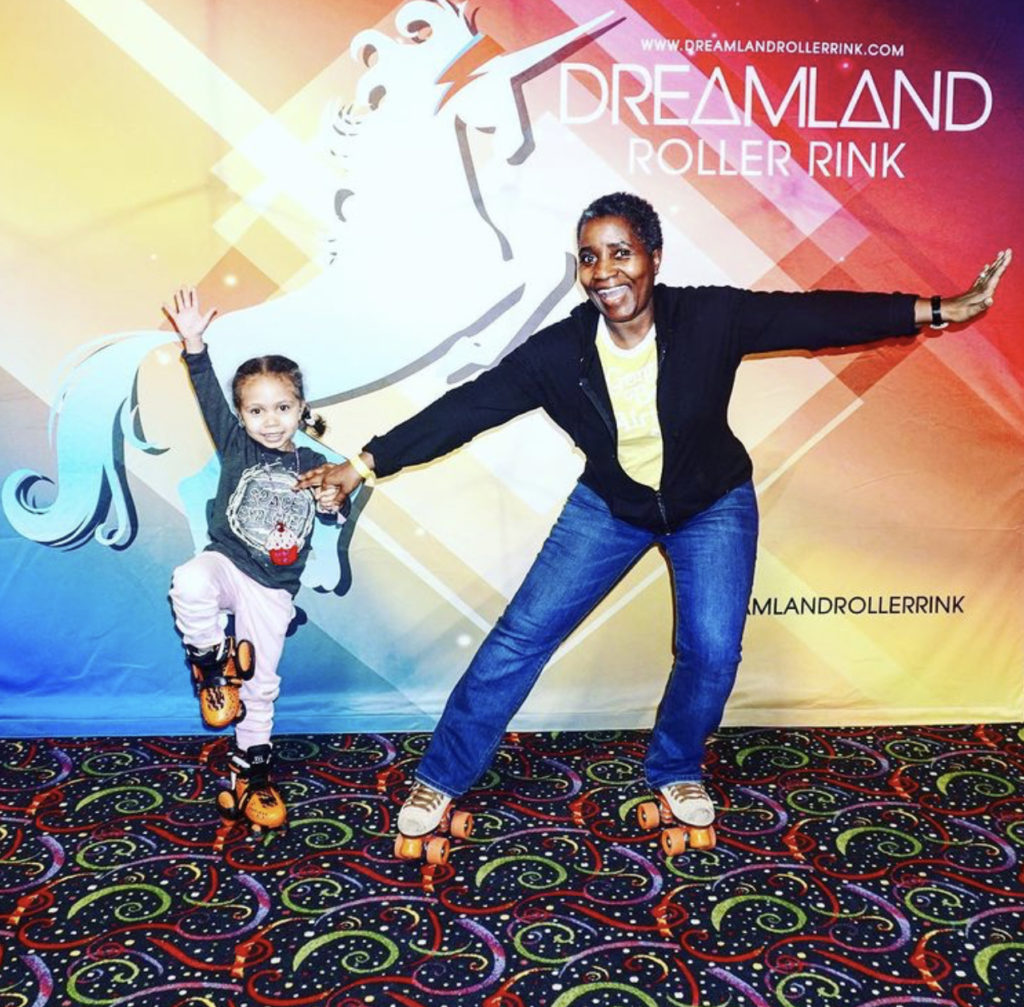 SKATE DANCE COMPETITION
The skate dance competition is one of the highlights of our Dazzle Disco events. You are welcome to just sit back and watch the skate dance competition. Or, if you'd like to, you can participate! We welcome competitors to show off their moves solo OR with your partner or group of friends. Daddy daughter duos, BFF teams, Mom & son, birthday crews, solo Dads embarrassing their kids, whatever combination you choose…. all are welcome! Each contestant or group gets 30 seconds to show off their most awesome roller disco moves and compete to win fabulous prizes. The dance floor is full of supportive love for whoever participates! Skating skills are not necessary! We judge based on confidence, pizazz and awesomeness, not skating skill. MAJOR bonus points for a super fab outfit! All are welcome to compete and shine in the spotlight during our skate dance competition. Sign up with the DJ at the event. No need to sign up in advance.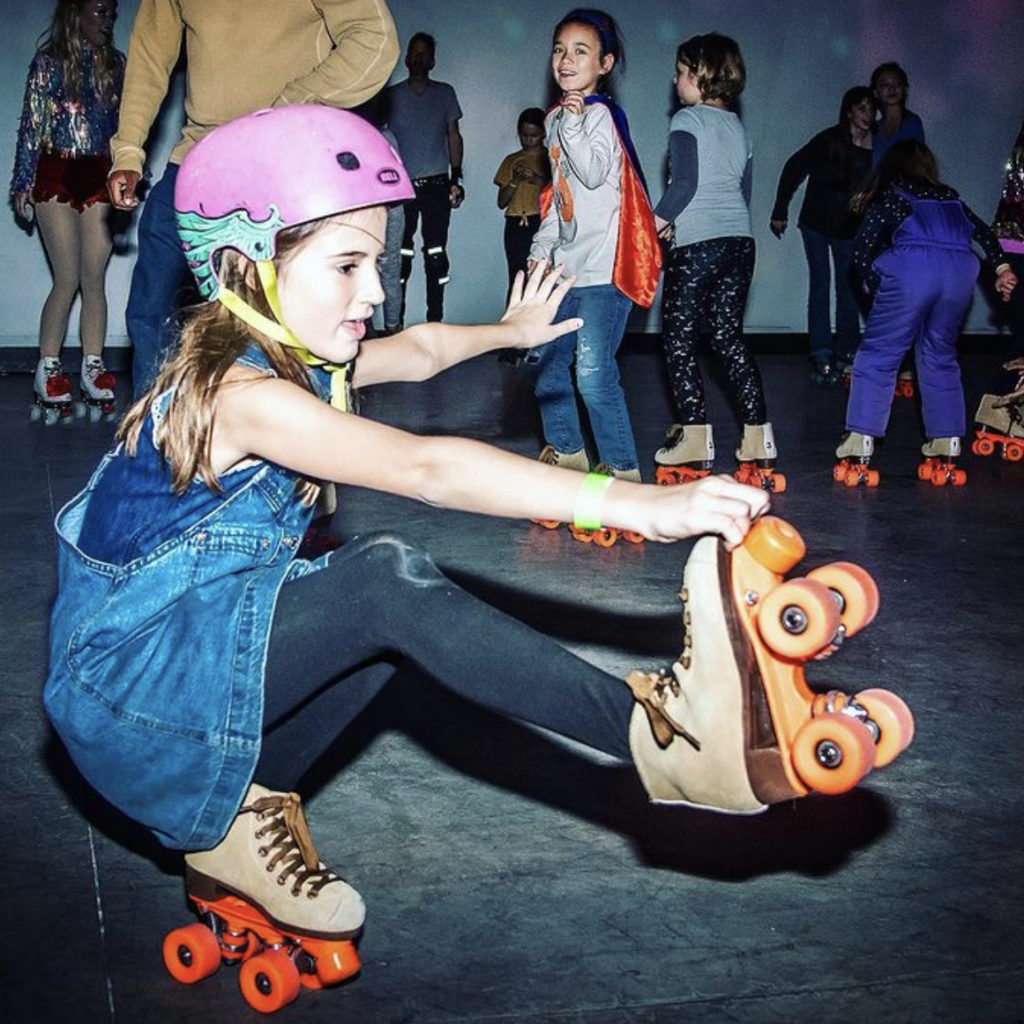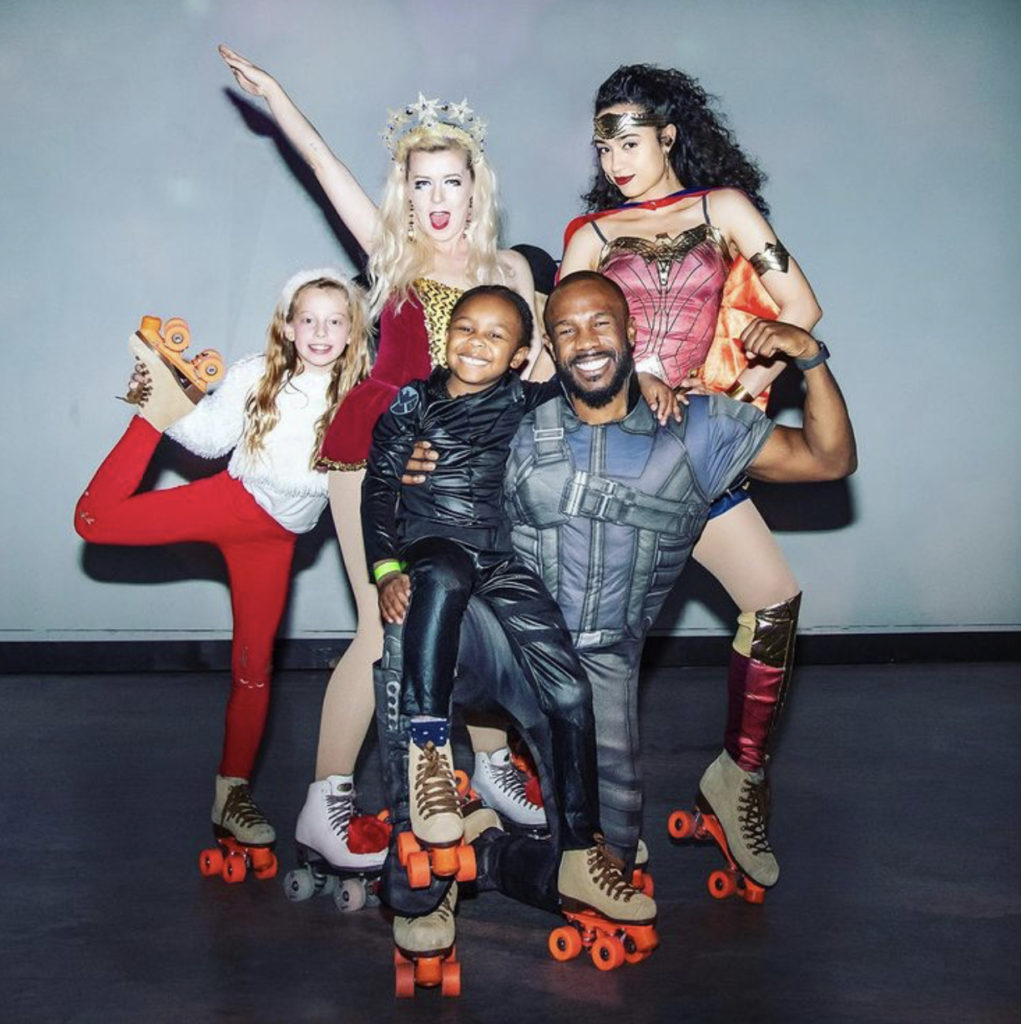 COSTUME CONTEST
Just to make dressing up even more enticing…. each event also has a costume contest! Strut your outfits on the roller disco catwalk during our costume contest and win fab prizes!
BIRTHDAY CELEBRATION SONG
We LOVE Birthdays at Dreamland! It is a HUGE honor to celebrate your birthday with you and your party crew! Everyone who is celebrating a birthday gets a shout out and moment to shine during our birthday song! You and your crew are welcome to dance in the center of the rink during the birthday song…. so get ready to rock the rink and launch into your next year of life with the most spectacular roller disco celebration!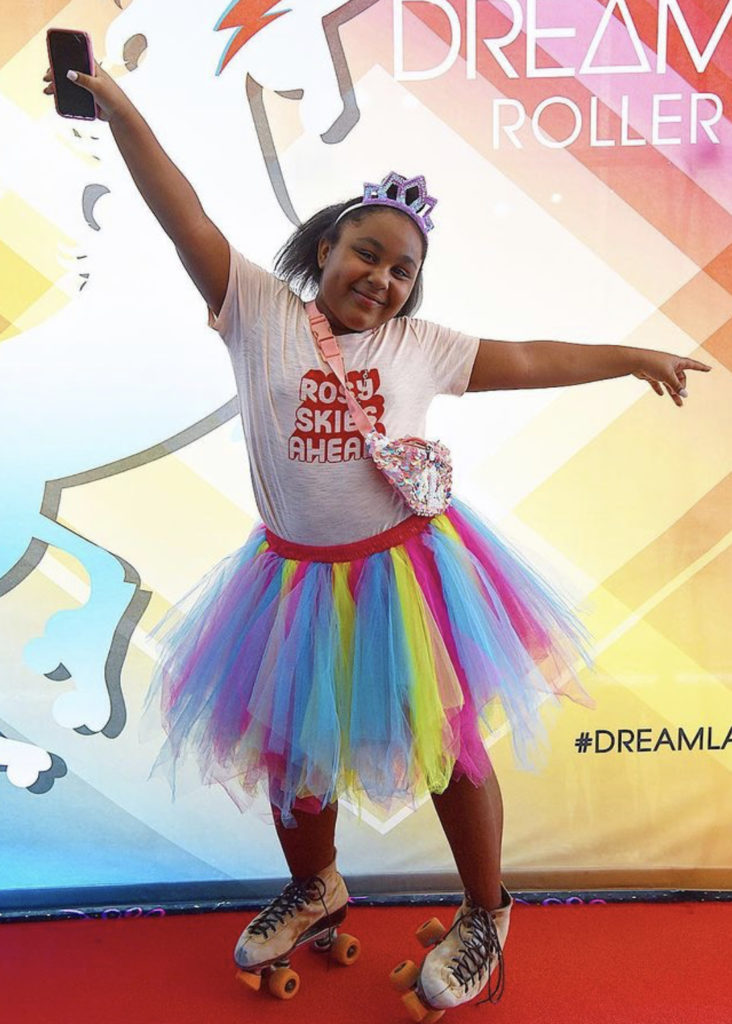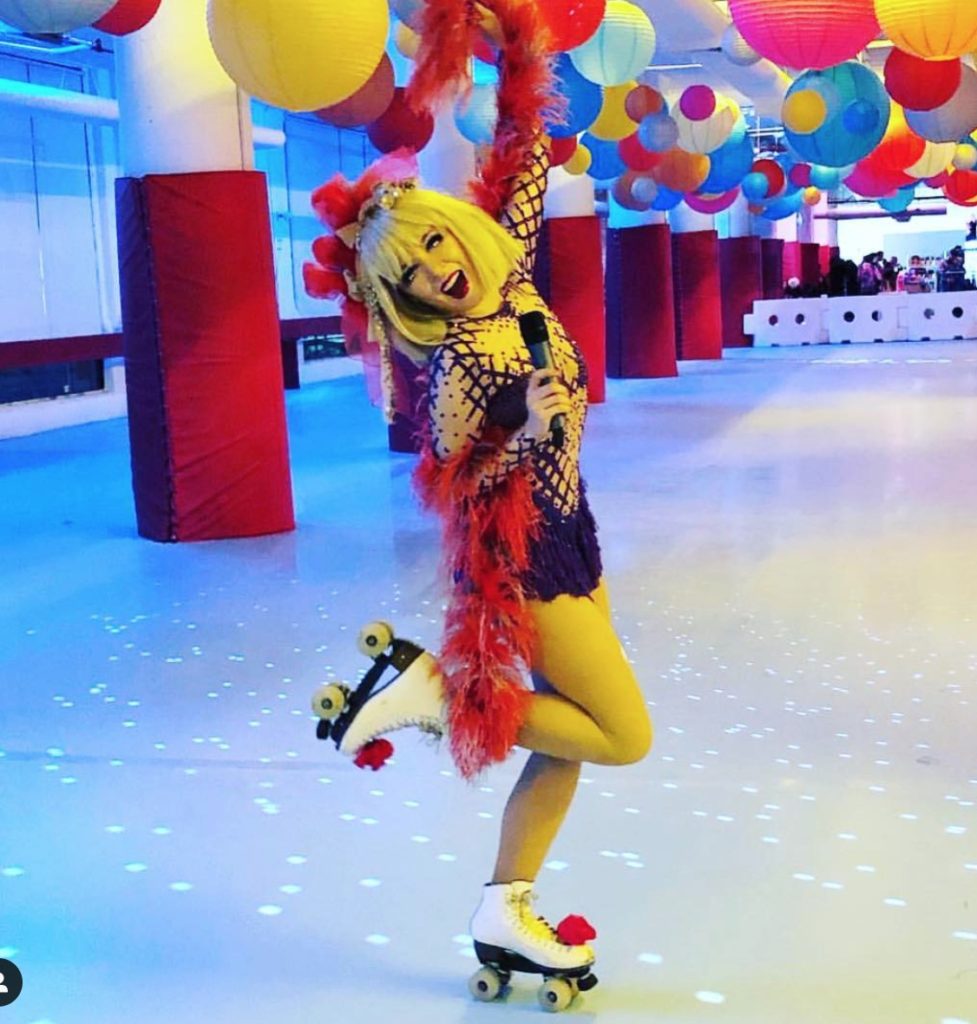 Roller Disco MC
Each events also has an MC who narrates the dazzling Dreamland Roller Disco spectacle as it unfolds! Their job is to get the party vibe rockin' to the highest level of day-glo joy and disco consciousness!